I just started planning in April, thanks to my youngest daughter. 😊📓 I love the MAMBI stickers, but also like the uniqueness and personal touch of some of the Etsy shops. These are my favorites (so far). My daughter and I ordered together a lot to save on shipping. I usually won't order unless I have 10 sheets and they are having a sale. Follow me on
Instagram
and let me know your favorite Esty shops. I will update this post as I find new favorite shops, so be sure to save it in your favorites.
**** These shops are personal favorites from doing business with them. I receive no commissions or additional discounts from them.
5/18/19 - I've recently started a YouTube channel and have done a
video
on my favorite sticker shops.
When contacting Briana, she is quick to reply and very friendly. She ships fairly quick as well. I've only ordered from her during a sale, so I'm sure that increases shipping time. I love her 50% off sales!! She Shopify store has reduced prices from her Etsy shop.
Plan to Plan
is the first shop I ordered from. She is very quick to ship. We usually have our stickers with a week!!! And, her shop is usually 40% off!!
She has great prices, but is slow in shipping.
I love her mini stickers. I use them for bullet points.
Lexington Flair
is a new favorite. I discovered her around the first of September (2018).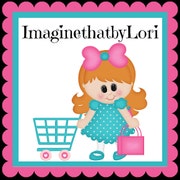 Imagine That By Lori
is now added to the list of my favorite shops. I placed my first order in November (2018) and my 2nd in December. She has quality stickers with very fast shipping.
5/1/19 - I've placed a couple of orders with
Coffee Break Planner
and have been impressed, so I'm adding her to my list of favorite shops.